Out of numerous fishing reels, spincast reels are versatile and easiest to use, making them a perfect choice for water testing. These are also excellent budget choices for the new bass fishermen who wouldn't like to spend a large amount on complex reels. With the best spincast reels come numerous advantages, thanks to its robust and dependable drag system.
Fishing could be an adventurous and challenging task when you are new to it. Since it requires skills and appropriate fishing gear, you can't excel fishing unless you have your hands on the best reels. Whether you are a beginner or a pro, it is suggested to invest in the best spincasting reels which offers a great angling experience.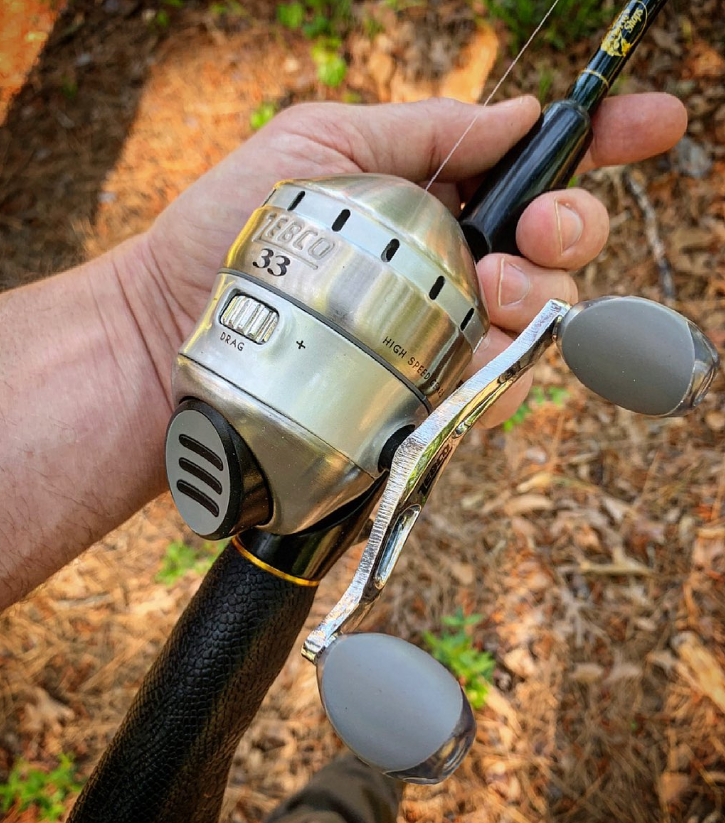 As you step into the market, a huge variety of the best spincast reels could become quite confusing for you. These reels have numerous important factors that one must look for such as smooth retrieval, efficient drag system, lightweight, comfortable, and much more. All of these features account for a great fishing time.
Out of the ten products mentioned below, the Zebco Omega Pro is the best spincast reel. Following by the Zebco Omega, and Zebco Bullet Spincast Fishing Reel. While Zebco is the most prestigious brand for fishing reels, these three caught our attention more than anything else. Integrated with the finest features and made out of the most premium materials, these reels can easily be the best company for your fishing adventure.
To find out more about our top choices and others, dig in a little more.
Quick Overview: Best Spincast Reels
Now detailed reviews of best spincast reels:
10 Best Spincast Reels in 2023
1. Zebco Omega Pro – Overall Best Spincast Reel
Zebco is the pioneer in spincast reel manufacturing. Since its conception, the original product has developed in many ways but its usefulness hasn't changed. That said, Zebco still rules the spincast reel niche with its innovative and reliable models. Even those anglers who dismiss spincast reels as a whole admit that Zebco's products are worth a try.
The predecessor Omega reel of the new upgraded Pro version was as wildly popular as this one. In fact, this newer version comes with even better features. For example, the newer version comes with a more robust aluminum-made spool and lesser friction which results in an enhanced life of your line. Some people might find the line a bit stiff therefore, Trilene lines are recommended as an alternative.
Sporting seven bearings and a ceramic pickup, this spincast reel will be quite amazing to deal with. Speaking of the ratio, the Zebco Omega Pro offers a 3:4:1 ratio so that you can conveniently haul in a bigger fish or pull your bait to make it sink a little more in the water. With frequent use, the smoothness of the reel fades which you can restore by using a lubricant.
Some other noteworthy features include a soft-touch button for smoother casting and all-metal construction for escalated longevity. Since you will be working near water, what could be better than having a corrosion-proof spinner head and caps? Also, if you wish to catch fish such as trout, these would work impeccably well. Just make sure to use the reel with the best spincast rod.
The best Zebco spincast reels come with ambidextrous hand orientation. That means, whether you are right-handed or left-handed, you can operate this spincasting reel with either hand. It also comes pre-spooled and is integrated with anti-reverse technology to secure your prized catch.
Pros
Durable
Smooth drag
Great for heavier species
Very smooth retrieval
Ambidextrous hand orientation
Cons
Not suitable for saltwater
Dial-drag adjustment is easily disturbed
Pricey for some people
Verdict
All in all, the Zebco Omega Pro is the best choice for experts and beginners who aim to catch bigger fish without any difficulty. It comes with numerous useful features and is easy to handle. Though it is priced relatively higher than other models but is one of the best spincast reels by Zebco.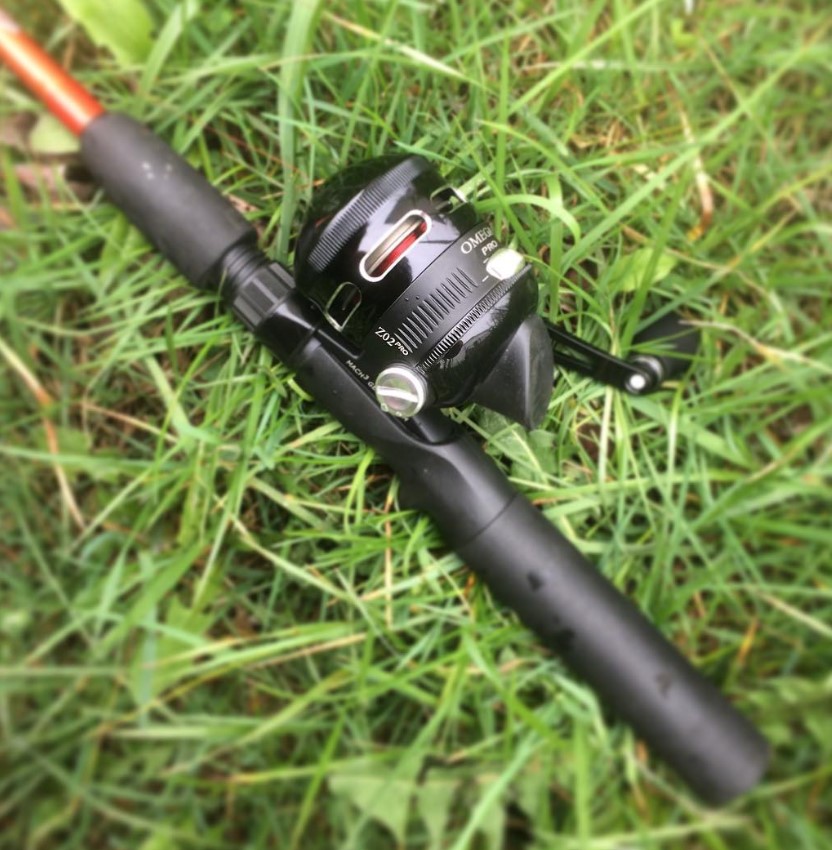 Up next is the predecessor of the Omega Pro fishing reel which packs similar features to its Pro version. Priced a bit lower than the updated Omega Pro, this spincasting reel is still an impressive choice for all the newbies out there. If you are in search of a capable fishing reel that offers ease of use, durability, and advanced features, the Zebco Omega could be it.
Available in two different sizes i.e., size 30 reel and size 20 reel, this is also pre-spooled closed-cast fishing gear. For easy casting, you will find a soft-touch thumb button that is comfortable to be pressed even under pressure. The double anodized front cover features scratch-resistant and anti-corrosive properties, whereas the forged aluminum ensures incredible durability to cater to all of your fishing adventures. You can easily catch crappie, bluegill, catfish, small bass, sunfish and more with this reel.
Experience an elevated fishing experience with this reliable spincast reel that sports 7 bearings, smooth retrieval, and ambidextrous hand orientation. The bearings might need some lubrication from time to time in order to maintain their smoothness. The 10-pound finishing line ensures excellent durability for super easy casting. However, if you don't find the line as good as you thought, you can replace it with Trilene XL line.
The triple-cam disk drag with an adjustable dial results in an evenly distributed force on the entire drag disk. This causes a tremendously smooth drag performance whether the situation is low-lockdown or high-lockdown. Just like the Omega Pro, this one also comes with 3X positive pickup ceramic pins, helping in catching lines way faster than ever.
Pros
All-metal robust construction
Quick-change spool
Anti-reverse clutch
Pre-spooled
Cons
The rubber cast might move
Drag system adjustment can cause some minor issues
Verdict
Considering the aforementioned details, it is safe to call the Zebco Omega Reel one of the best spincast reels. So, if you wish to invest in moderately-priced and highly useful fishing gear, make sure to consider this one seriously.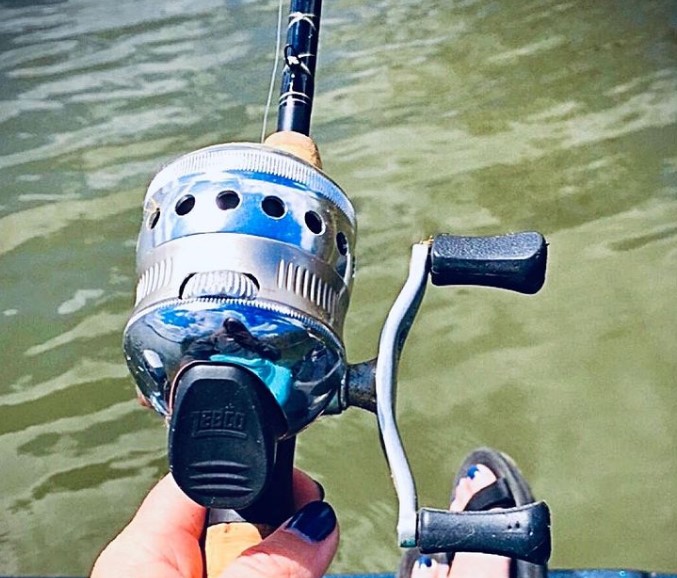 Designed with high precision, the Zebco Bullet Spincast Fishing Reel is a great choice for anglers. Bullet reels are generally considered the ones having the most premium caliber amongst the other fishing reels. That said, these don't fail in satisfying the customers with the best features.
Boasting a no-tangle design with a durable front cover, spinner head, and quick-change spool, this bullet reel from Zebco is an ideal deal for new bass fishermen as well as professionals. It offers superb, thanks to the GripEm all-weather handle knobs which will provide a firm grip regardless of the weather conditions. This gear reels fast and casts relatively farther.
The manufacturers have integrated an instant anti-reverse clutch for effortless fishing. The clutch creates a solid hookset inside the fish's mouth and prevents it from moving backward. With a changeable left or right-hand retrieve, it will become much more convenient for you to use the reel. This reel is compatible with a majority of the rods so, if you wish to change it, you can attach it to any rod you like.
It is also worth noting that this is one of the best spincast reels from Zebco and hence, isn't short of advanced features. For example, it comes pre-spooled and has a ZeroFriction dual-bearing supported design for pick-up pins. Furthermore, its versatility can be defined by its ability to catch a wide range of medium and heavy species such as catfish, bass, walleye, and more.
As far as the gear ratio is concerned, the reel comes with a 5:1:1 ratio. Additionally, the precision-machined brass gears offer high speed and exceptional strength for a hassle-free fishing experience. Not to forget, the reel also includes 9 bearings along with a triple-cam dial-adjustable drag system which has the capability to hold as much as 14-pounds drag.
Pros
Pre-spooled with 10-pound fishing line
Ambidextrous hand orientation
High angle accuracy
Very smooth retrieval
Cons
No bait alert switch
Might cause lockup on the cast
Verdict
Overall, this model is is among the best Zebco spincast reels because of its finest features. Offering sturdiness with a dash of usefulness and ease of use is what this reel is known the best for. Capable of catching catfish and numerous others, this is surely one of the best spincast fishing reel.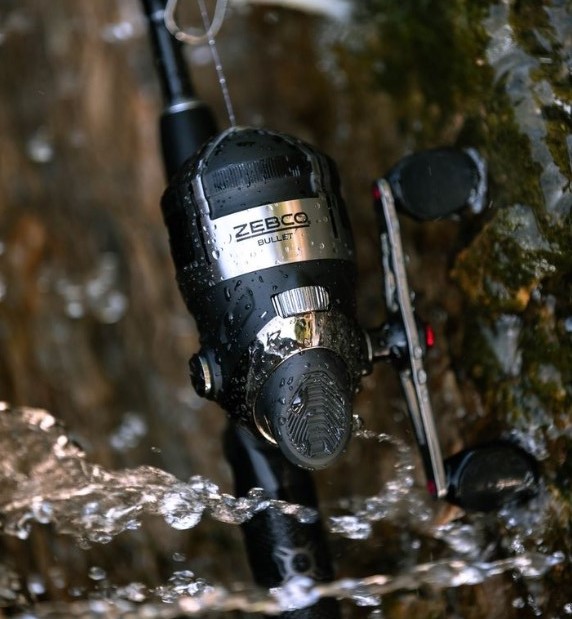 Are you looking for the best spincast fishing reel that doesn't cost you an arm and a leg? Look no further than the Zebco 808 spincast fishing reel designed exclusively for saltwater adventures. With an ambidextrous hand orientation, this reel can be used by right-handed as well as left-handed people easily.
Its heavy-duty and corrosion-resistant construction promises enhanced durability and longer life. This amazing fishing reel sports dual ceramic pickup pins which not only offer solid resistance to abrasion but ensures smooth retrieval. However, it doesn't come with a line on it so you'll have to attach it on your own. You can use Trilene lines as they work best with Zebco reels.
One of the most important features of any saltwater spincast fishing reel is its ball-bearing drive. With the Zebco 808, you will get a robust ball-bearing drive made out of stainless steel. It also features an anti-corrosive ability that can bear every kind of fishing condition especially saltwater fishing. The reel in overall chunky therefore, if you plan to change its rod, make sure to choose one that weighs less.
Other top things in this fishing reel include dial-adjustable magnum drag having a lot more power as compared to the ordinary dial-adjustable drag. The fact to cherish about this dial is its capability to hang tight even when you catch the heaviest fish on it.
What makes this one of the best spincast reels is the innovation i.e., Built-in Bite Alert Technology. Through this technology, you will know the fish activity on the line below the water via audio and visual indicators. Moreover, its anti-reverse technology is extremely incredible and it can withstand some serious abuses in saltwater for years.
Pros
Suitable for all fishing conditions
Quickset anti-reverse
Dual ceramic pickup
Easy-to-use handle knob
Changeable retrieve
Cons
Limited casting distance
Doesn't come with line loaded
Not as best for professionals as for beginners
Verdict
As a fishing lover, what else could be better than getting a saltwater spincast fishing reel under $50? That too loaded with numerous useful features. With that being said, this Zebco 808 fishing reel is surely a great bang for the buck!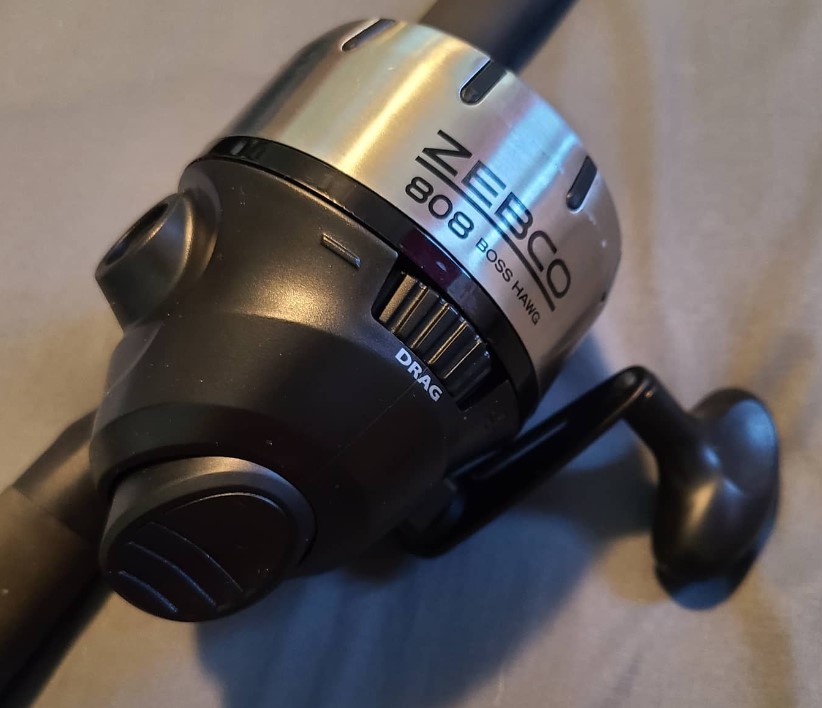 Haven't found the 'one' yet? Don't stress out, we have got you covered with some more amazing options. Let's check out the Pflueger spincast fishing reel available at a pretty low price and could serve as a reasonable alternative to Zebco spincast reels. This one comes in different reel sizes which you can choose according to your preference. Because of its accurate angling, this one is considered one of the best spincast reels for bass fishing.
Speaking of the design and construction, this reel looks sophisticated on the outside and is robust on the inside. The aluminum frame and core ensure durability whereas the 5-bearing system helps in smoother operation of the reel. Because of the interchangeable handle, many users have reported it to become loose in some time which can however be fixed easily. Additionally, the bearing system keeps the rolling friction under minimum limits.
The soft-touch rubber knob offers a comfortable grip with high traction especially when the line lands on a big catch. Some other useful features that this reel is integrated with include dual-titanium pins and an instant anti-reverse system. This advanced system saves you from losing your catch accidentally. You can easily use a heavier line up to 20 pounds with this reel but it must be braided.
Being highly versatile, you can use this reel in various waters including ponds, rivers, and lakes. Also, regardless of the location, this is best suited for freshwater anglers. Though it can be used in saltwater too, however, because of its low corrosion-resistant properties, the lifespan of this reel could be compromised. So, if you wish for an elongated lifespan, make sure to keep the use limited to freshwater only.
Pros
Excellent line spools
Durable and dependable
Smooth retrieval
Precise and easy casting
Great value for the money
Cons
Needs greasing frequently
Bail could be hard to flip
Verdict
Among the most famous entry-level spincast fishing reels on the market, the Pflueger President Spincast Fishing reel is an incredible choice. Enjoy your bass fishing experience with this dependable and one of the best spincast reels.
Even if you are a beginner, you must look for some good spincast reels. The WetaChamp Bees Spincast Fishing Reel could be a perfect choice if you are looking for quality and ease of use together. On the outside, it looks like a bee and comes in two different colors. Because of its funky design, this reel is also loved by little fishermen as well.
The aluminum die-cast spool and patented stainless steel rotor featuring a cone shape make sure that the reel lasts longer. Additionally, the double stainless steel pick-up roller pins are lengthened and durable. These ensure that the reel can grab even the slack line. Moreover, the roller pins offer easy retrieval and reduce line from wearing out.
It comes pre-spooled with 6 pounds line which isn't enough for most of the users and they add a new yet heavier line to it. But there is one limitation with this reel i.e., you can add a 10 pounds line but adding a line as heavy as 20 pounds is not recommended. Moving on to the drag, it is commendably easy to adjust and you can do it with your thumb only. However, the max drag this reel supports is up to 4.5 kgs.
Speaking of the speed ratio, it is 4:3:1. Are you wondering if you can use this reel in saltwater too? Well, yes you can. Surprisingly, this reel is constructed with protective materials that make it well-suited for saltwater. But make sure to rinse the reel with freshwater after every use in saltwater otherwise, the retreival and bearings could become slow and sticky, reducing the lifespan.
Pros
Anti-reverse system
Left/right interchangeable handle
Suitable for kids
Great performance
Cons
Line entanglement could be an issue
Not suited for bigger catches
Verdict
With a plethora of interesting features, the WataChamp Bees Spincast Fishing Reel is a solid choice for beginners as well as kids. It could be an ideal fit for the users who wish to catch small to medium-sized fish and want their children to learn fishing on an easy-to-use reel as well.
Another spincast reel from Zebco, this one is however a relatively less-pricey choice and hence one of the best spincast reels for those who just entered this adventurous field. There isn't a thing to worry about if you are a left-handed person because most of the Zebco fishing reels come with ambidextrous hand orientation. Luckily, this one is no different.
The all-metal body features a graphite frame and provides sturdiness to the reel while enhancing its longevity. You would be delighted to know that this spincast fishing reel comes pre-spooled with a 10-pounds line. If you wish to learn to cast, you can easily do so with this reel. The Zebco 33 is so easy to use that you can even teach your children how to cast on it.
With the superb drag control, you can conveniently make changes using your thumb only that too, while fishing. Furthermore, the 4:1:1 ratio results in high-speed and buttery smooth retrieval. Whereas, the triple-cam adjustable disk drag prevents the line from breaking so that you don't lose your precious catch. It would be worth mentioning that you will get a 5-bearing system with this fishing reel along with a continuous instant anti-reverse system.
Pros
5 ball-bearing system
Pre-spooled
Easy casting
Reliable
Cons
Prone to locking issues sometimes
Some users found it less smooth
Verdict
As a whole, we would highly recommend the Zebco 33 Platinum Spincast Fishing Reel to people looking for a reasonable choice. With this one of the best Zebco spincast reels, you won't have to worry about comfort, ease of use, and durability.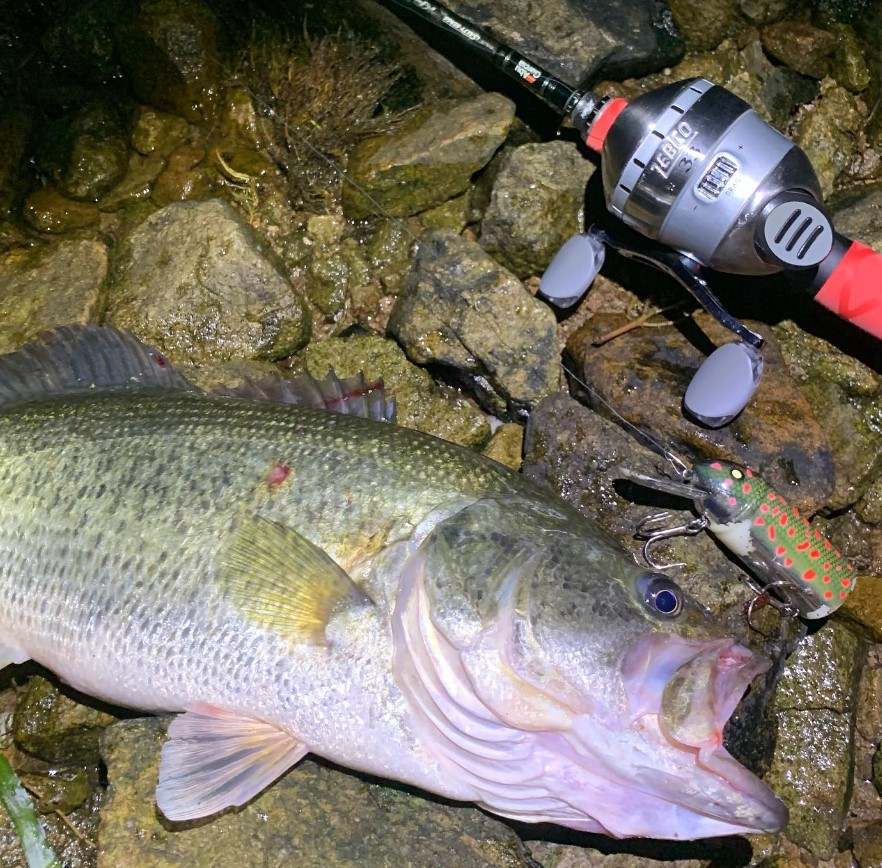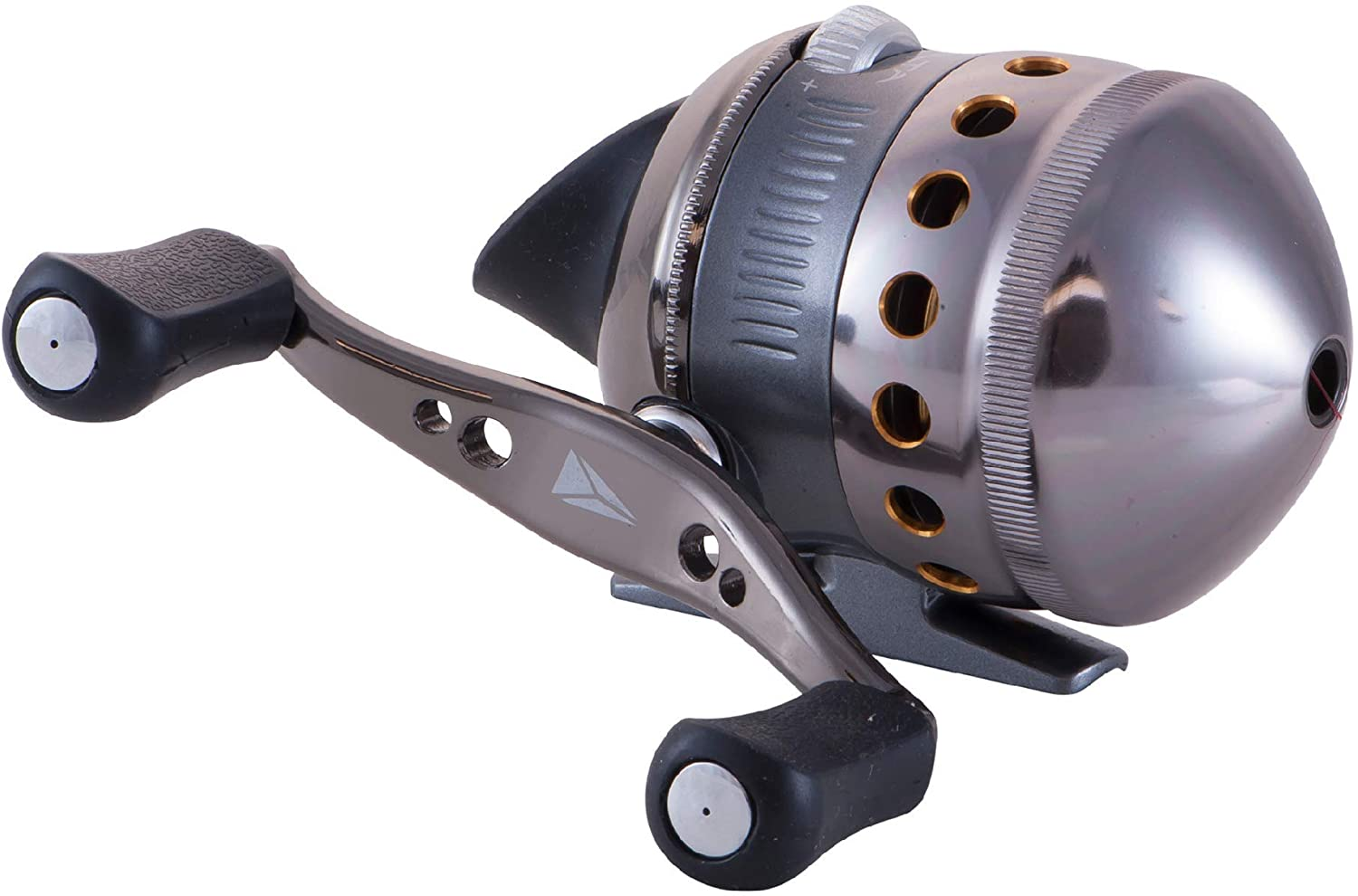 Premium design and power-packed performance are what the Zebco Delta Spincast Fishing Reel is renowned for. Just like the other Zebco models, this one also ensures high convenience to operate the fishing reel that too, with maximum comfort.
Experience the most effortless fishing with the delta's smooth retrieval and instant anti-reverse technology. Speaking of hand retrieval, it is changeable to the left or right-hand side, depending on your choice.
Since it is too small for fishing in the saltwater and most importantly, it is intended to perform well in freshwater only, using it otherwise could cause it to corrode in no time. Some users wish to use this reel with a braided line which need some arrangements. For example, you must start with mono backing in order to provide the braid a solid grip. This will also prevent the line from spinning on the spool.
In addition to these, this spincast reel has 5 bearing system, a 2:9:1 gear ratio, and solid-brass pinion gear. All of these features add to the superb performance of this fishing reel. Let's also praise the 3X positive pick-up ceramic pins for an exceptionally smooth retrieve.
Pros
Superior construction
Versatile use
Available in different sizes
Ultra-high abrasion resistance
Cons
Not great for saltwater
Might be bigger for kids
Verdict
Considering all that said, the Zebco Delta Spincast Fishing Reel featuring an all-metal construction is robust fishing gear. Its ambidextrous hand orientation along with numerous other features makes it a great choice for literally everyone.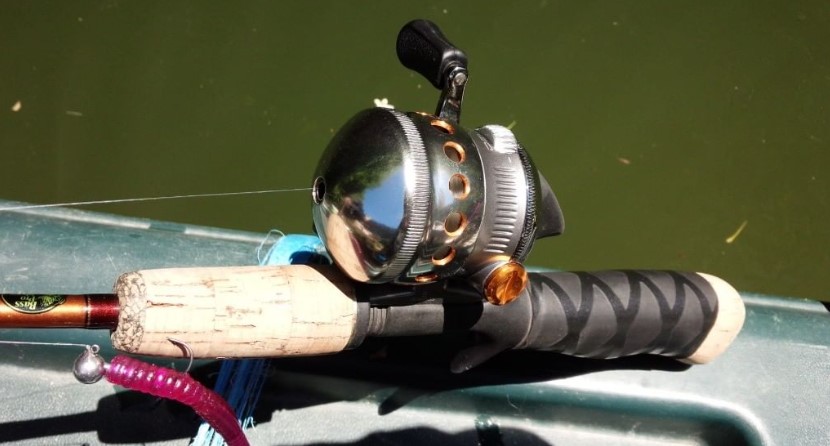 Zebco Big Cat XT Spincast is the reel you get when you want all the ease and efficiency that comes with spincast reels without compromise. Not to mention, you also want these features to last for years, so the reel has to be durable. Zebco understands the targeted users and makes a point of offering only the best.
It is one of those products that don't leave any stone unturned to optimize the experience of the anglers. First, you get a reel that has commendable line capacity and versatility, making this reel perfect for various heavy species in the saltwater.
Ease comes not only from its push-button nature but also from its right/left hand retrieve. So, it doesn't matter which side works best for you; you can master smooth retrieval efficiently. More than retrieval, the reel is easy for casting. You can also add a heavier line to it for longer casting but make sure to use the braided line.
Other than a durable body, you've got a stainless steel handle and all-metal gears. The reel comes pre-spool with a 25-pounds line; it's enough to guarantee smooth casting. Don't forget its praiseworthy 4 ball bearings. That said, its useful features and power-packed performance ensures easy capture of big catfish and similar species.
The instant anti-reverse mechanism ensures that you don't accidentally let go of your catch. It would be an understatement to say that the drag is smooth. The robust, yet adequately tense drag allows you to secure your line as well as the catch. To maintain the smooth performance of your reel, don't forget to rinse it with fresh water after you use it in the saltwater and let it air dry.
Pros
Pre-spooled
Great for saltwater fishing
Includes fish bite alert
Dual Ceramic Pick-up Pins
Cons
A bit chunky
Line entanglement issues
Verdict
Overall, we would call the Zebco Big Cat XT one of the best spincast reels for the fishermen. Stacked with exciting features in abundance, this one provides an effortless fishing experience in different waters.
Most people would argue that Zebco is a high-end brand when it comes to spincast reels. Why wouldn't they? After all, best Zebco reels cost more than double of most of its competitors. But don't despair. There are still some models that don't cost a fortune and this Zebco 33 is one of those models. Despite its low cost, the reel is durable and reliable hence, we call it the best spincast reel for all time.
Don't assume that you will get as smooth casting and retrieval as you would from Zebco Omega, of course. But the overall performance is reasonable and fun. The push-button casting system utilizes 100/10 mono capacity to cast far. No-tangle design patent guarantees smoothness without fail. The max line weight compatible with this reel as claimed by the company is 90 yds. of 4 pounds mono. However, it works perfectly fine up to 10 pounds Trilene lines.
It is probably the lightest spincasting reel that you will ever come across hence, when paired up with a lightweight rod, the combo is exceptional. Being the best Zebco reel of all time, you can use it to cash a variety of fish including big bass, walleye and more. All you need is to adjust the drag appropriately and you will be able to catch a good couple of them.
It doesn't matter whether you are a right-hander or you use your left hand most comfortably. The right/left retrieve works just fine for both of you. After hooking the fish, moving into retrieval mode is easy. As soon as you get the bite alert, all you have to do is to engage the Quickset anti-reverse feature and adjust the drag from the drag dial.
Pros
Excellent value for the money
Quickset anti-reverse
Pre spooled
Ambidextrous hand orientation
Cons
Could be more durable
Gimmicky bite alert
Verdict
If you plan on buying the best spincast fishing reel that is durable, priced right, and has everything a fisherman looks for in a reel, the Zebco 33 Spincast Fishing Reel could be the perfect match.
Buying Guide – How to Choose Best Spincast Reels
Before buying a spincast reel, you must know what are spincast reels and understand some important factors and consider those prior to the purchase. Here are all the factors that you should be expecting in the best spincast reels. We shall also tell you where you can and cannot compromise to ensure a better angling experience from your newly purchased spincast reel.
Also check: Best Baitcasting Reels
1. Bearings
While most spinning reels work well with 4 to 5 ball bearings, you would want to improve your experience with spincast reels by getting between four to seven bearings.
Was it all we needed to discuss about bearings? Of course, not! The number is not the only factor you would want to consider in high-end reel purchases. Instead, you should also consider the build of this component.
Although most anglers will rant endlessly about the importance of the number of bearings, few will emphasize on the quality. Truth be told, quality of bearing affects the smoothness of retrieval just as intensely as does its quantity. And its build material defines the quality as well as craftsmanship.
Check out if the line guide is made of ceramics or steel. The former of the two gives a smoother experience. Also, you can ensure the craftsmanship of a certain line guide by looking at other users' experiences or by checking the trust the brand has acquired in past years.
Related Guides:
2. Drag
Drag is the factor that prevents the target from swimming away with your line and your line from snapping because of the pressure from resisting the target.
When you buy a spincast reel, consider the ease of controlling the drag and the maximum drag offered by the reel. Note that spincast reels are notorious for catching smaller fish. Consequently, you wouldn't get the highest drag with these. But you should prioritize this factor and go for one with maximum drag among all options.
Once the bait is bitten, you want to adjust the drag to meet the resistance from the target as quickly as possible, leading to the need for efficient drag control. Most reels come with a drag dial with + and – options to increase or decrease drag. Make sure you understand the use and know its use will be easy before buying.
3. Anti-reverse System
If this spincast reel is going to be your spare fishing reel, you would want to make sure it's easiest to use and offers a flat learning curve. It means you wouldn't want to commit to any gadget that doesn't have an anti-reverse system. You simply don't want to accidentally spin the handle in the wrong direction.
Note that you will find two types of reversal prevention systems within these reels. The first one comes with a built-in anti-reversal system while the second type will come with a switch allowing you to opt-in and out of this system.
4. Pick Up Pins
Another element that helps with line retrieval is pick up pins. These pins engage for smooth retrieval of the line at the end of fishing. But you want this step to be efficient to avoid tangling. Just like any other element, quality matters for this part of the spincast reel.
If you are not careful enough, you can end up getting plastic pick-up rings. Needless to say, these pins lack durability. On the other end of the spectrum are ceramic pick-up pins that ensure smooth retrieval. You can skimp on this part a bit and get one of many options available in the market that come with metal pins.
5. Line Capacity
Just by choosing a spincast reel instead of a spinning reel, you are letting go of your expectation of spooling a lengthy line for saltwater angling. You aren't going to cast your line at the riverbed with this reel. Period.
Still, all is not lost. And you can still have high expectations of this line length – at least to some extent.
The longest most premium spincast reels can hold in line capacity is 100 yards. Note that at you go with the higher pound test, you will have to compromise on smaller lengths – even with premium reels!
Related: How to Cast a Spincast Reels
6. Weight
What's the primary use of using a spincast reel over a spinning reel if it's not easy to use? And if you get a spincast reel that is heavy, you wouldn't get the desired effect. Needless to say, heavy reels put a strain on your muscle making your moves lousy and prone to mistakes.
Weight is, by no means, the last feature you should check in your selected reel. On the contrary. It should be the deciding factor in making or breaking the deal for you.
7. Triggerspin
Are you one of those anglers who are in love with their spinning reel? If so, switching to spin cast reels can become acceptable to you only when you still get some reminders of your manual casting method.
If this is what defines your mindset toward spincast reels, triggerspin is the only option you should look for while shopping. At the same time, push-button reels are great for those anglers who are in the learning phase.
Related: Spincast vs Spinning Reel
Conclusion
Spincast reels are way different than spinning reels. They are closed, easier to use, and light in weight but they also come with differences in mechanics. If you assume that you can bargain a perfect deal of the best spincast reels only because of your understanding of spinning reels, you couldn't be more wrong. If you proceed without understanding the difference, you might end up putting front expectations that are too demanding for a spincast reels or that just don't add up.
Therefore, to make the searching process easier for you, we compiled an entire guide for the best spincast reels. Some top products like Zebco Omega Pro, Zebco Bullet, and more will take your fishing experience to new heights.
We hope that by now, you have finally understood the major things in a spincast reel and chosen your best match.