Overcome your fear of using a baitcasting reel for various techniques and water conditions with our expert baitcaster tips. Out of all types of reels, baitcasters are the most complicated to master. Though challenging but not impossible.
The reason why most people fail to use baitcasters with efficiency is their lack of knowledge. Numerous factors are associated while using a baitcasting reel such as backlashes, types of lines, casting distances, reel maintenance, etc. You must optimize the reel's settings accordingly for the best experience.
Here is a quick guide including baitcaster casting tips for every angler trying to get a hold of the techniques without any inconvenience.
Fish Like A Pro – Baitcaster Tips And Tricks
The key to using best beginner baitcaster successfully is by having maximum and proper control over it. Here are some simple baitcaster fishing tips that will help you learn the technique and go a long way in your fishing adventure. 
Baitcaster Backlash Tips
Backlashes are very common on baitcaster reels and occur when the spool starts spinning abnormally. This results in accumulation of the line on the spool known as bird's nests.
Fortunately, you can overcome this issue easily by following the tried and tested baitcaster birds nest tips given by our experts.
The first thing is to practice timely spooling. It means, as soon as the line is about to hit the water, press your thumb on the spool.
Modern baitcaster now comes with advanced magnetic braking systems that do the job for you. That said you don't have to manually thumb the spool to stop it from spinning.
One of the best casting baitcasting reel tips is that don't cast in opposite direction during strong winds. It will push the line toward you. As a result, the line will get loose and can tangle around the rod.
The wind is your enemy when it comes to using a baitcaster. If you wish to try it, practice on dry land first and cast the line into the wind.
It is ideal to invest in a baitcaster having magnetic drag. Adjust it at the highest setting and you will get a free-flowing spool. Doing so allows you to manage a variety of lures without them falling as you cast.
As you use a heavier lure and line, increase the magnetic brakes a bit and tighten the spool. This ensures a slower spinning spool, offering better manageability to the anglers.
It is advised to practice at short distances first to check whether the drag, brakes, and spool tensions are appropriate.
Try the side arm cast, this allows better accuracy and makes your hand used to the reel.
Baitcaster Tips For Beginners
Following are the top baitcaster reel tips every novice angler should carefully understand and perform.
If your introductory reel is a baitcaster, it is suggested to give spinning reels a try first. These help the anglers to learn manageability which is pretty much the same with baitcasters.
Beginners are highly prone to encountering backlashes since they don't know how to stop the spool from flowing faster.
The use of heavier fishing lines (15 to 18 lbs.) helps tremendously with reducing backlashes. It enables the anglers to manage the spool easily since it doesn't spin very fast.
Remember to choose the right rod length for your reel. Don't go for anything that doesn't suit your stature.
Lastly, practice as much as you can. Try casting with different lines and lures to develop all-around skills.
Related articles:
Baitcaster Fluorocarbon Casting Tips
Though not as friendly as the mono or braided lines, a fluorocarbon fishing line works amazingly with numerous baits. Backlahses with this line are not very common but these can happen. Check our top tips for using a baitcaster reel with a fluoro line below:
The key to casting the fluoro line perfectly is by spooling it right.
Turn the spool up and insert the line from the top.
Wind the line evenly by putting some resistance on it. Don't over-pressure the line since it could impact the even distribution.
If you want to cast your fluorocarbon line at longer distances, you can use some fishing line conditioner.
When catching larger species, it is advised to use a larger and slightly heavier fluoro line.
Remember, this type of fishing line is relatively stiff compared to the other two. However, if you spool it right and use a good conditioner, these will turn into one of the most manageable, smooth, and long-lasting ones.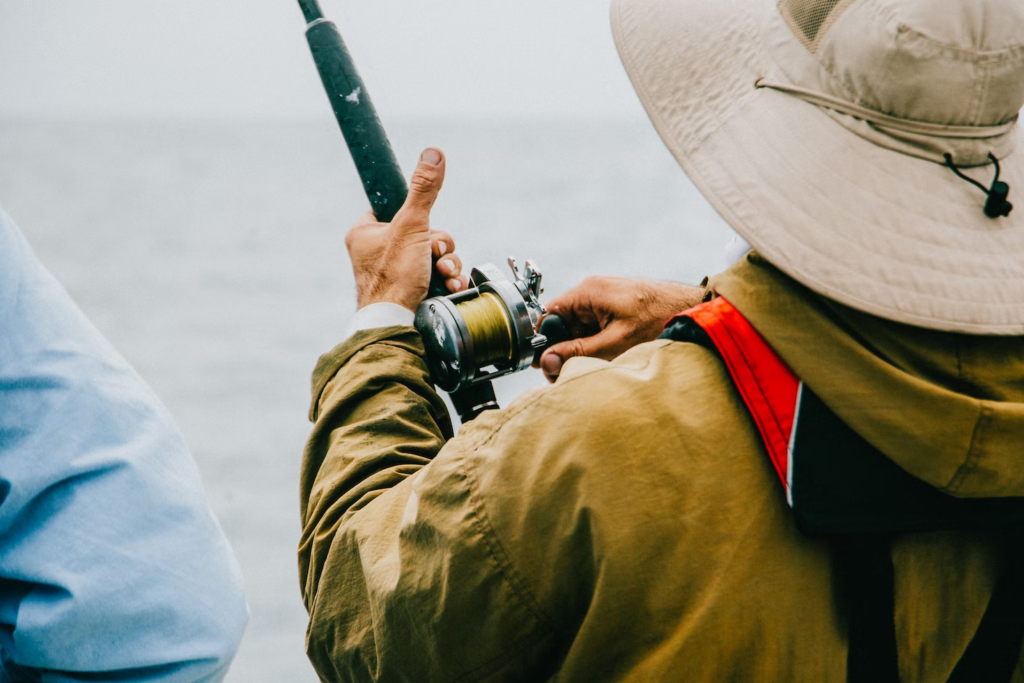 Baitcasting Reel Maintenance Tips
To ensure the smooth operation and enhanced life of your reel, you must maintain it properly. We have compiled a brief yet useful baitcaster reel guide for keeping your gear safe from any damage.
The best way to keep your baitcasting reel never malfunction is appropriate oiling and greasing.
best baitcaster reel oil is less viscous while grease has high viscosity. 
For gears, you must use grease. Because of greater viscosity, grease stays on the gears for a long time even when you use the reel frequently.
On the other hand, oils are used for every other reel component except for the gears. The fast-moving parts of a baitcasting reel take up the oil and become smooth enough for a long time.
When performing freshwater fishing, it is ideal to lube your baitcaster once a month.
If you are a frequent saltwater angler, make sure to wash your best saltwater baitcaster reel with freshwater after every use and apply a few drops of oil on the mechanical parts.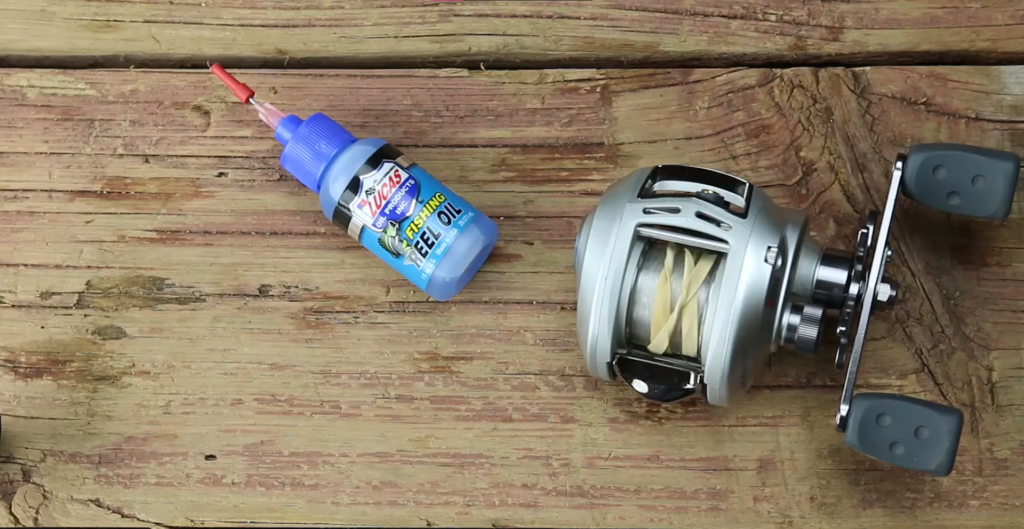 FAQs
What is the best fishing line for a baitcasting reel?
Braided lines work best with baitcaster reels because these are easy to spool, less prone to backlashes, and have zero memory.
Can I lubricate my baitcaster with WD-40?
No, WD-40 is a degreaser and works best to remove the old build-up of grease and oil. Only use reel oil or grease for lubrication. 
Conclusion
Fishing comes with great adventures and fun but, you must know how to use your gear well. Whether you are new to this field or an experienced angler, our baitcaster tips are for all.
When it comes to using baitcasting reels, users are unable to operate them as well as they do other types of reels. Make sure to understand all the tips and tricks for baitcasters and follow them carefully whenever you practice.